Due to its uniqueness, Rögös curd stands out from the list of local dairy products. Do you know any important information about it? Discover!
A feature of Hungarian cuisine, most people first think of paprika. However, the Bumpy Curd also deserves this title, as it is at least incomparable as a staple in our gastronomy. This is proved by the fact that it is registered in the European Union, so Bumpy Curd became our first dairy product, which received recognition as a traditional specialty product.
What is the title of the traditional specialty product?
The category includes high-quality foods that are traditional in composition or production. Rögös curd has successfully met the requirements, so it is now stated at the EU level that it can only be made with a process in keeping with tradition.
It's our right
Another special feature of Rögös curd is that it is made only in the Carpathian Basin. There are many other types of curd in the world, but they differ in texture and taste from our Bumpy Curd, which has a fresh, juicy, pleasant sour taste and unique bumpy texture. And all this because of the production that is unique to him.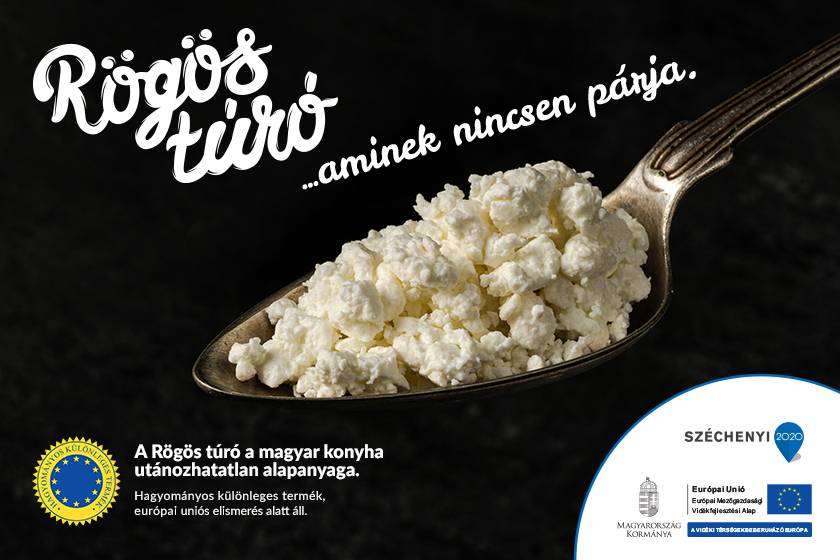 who is worth eating
This unique dairy product also does well in terms of nutritional content. It is rich in protein and contains many vitamins and minerals, which is why it is worth incorporating it into our diet on a regular basis – even if we are on a diet. They can be prepared in many ways, they are both savory, sweet and savory, and are a good choice for any meal.
If you want it after a lot of information, make the following recipe!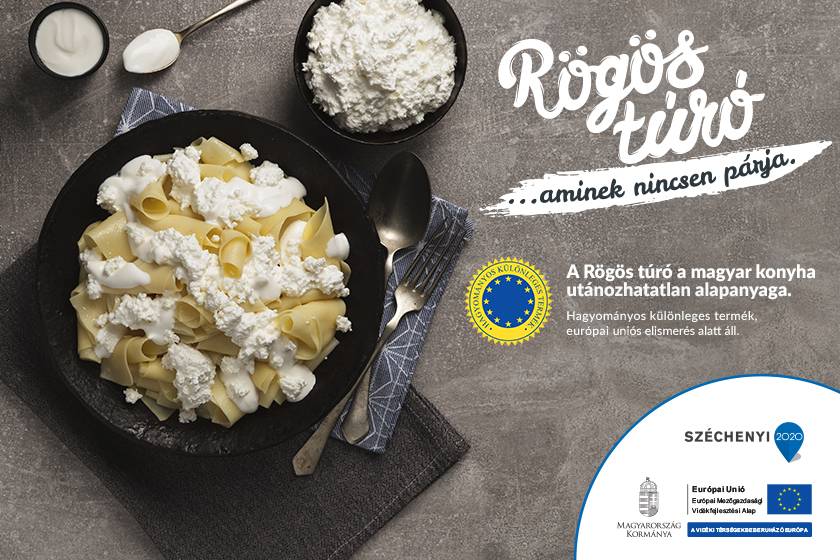 Recipe
Salty cheesecake
Ingredients: 450g of crumbled cottage cheese, 400g of pasta slices, salt to taste, 350g of smoked bacon, 2.5dl of sour cream. Preparation: Cook the dough until it becomes semi-solid in lightly salted water. Cut the bacon into small cubes and fry in a frying pan until brown. When you're done, remove it with a filter paddle and set it aside.
Add 3 tablespoons of skimmed fat to the sour cream and mix well. Roll the cooked dough with the sour cream mixture and a third of the curd. Set oven to grill level and maximum temperature and bake the dough for 10 to 12 minutes, brushing the edges.
Remove the dough from the oven, turn it over, add the second third of the curd and sour cream and return to the oven for 10 minutes.
When done, sprinkle the top with the remaining sour cream, and sprinkle with the crunchy cottage cheese and toasted bacon.
For more curiosities and recipes, visit the Bumpy Curd page: www.rogosturo.hu
Image source: rugged Quraish cheese
"Social media evangelist. Baconaholic. Devoted reader. Twitter scholar. Avid coffee trailblazer."