One of the hidden artworks in Székesfehérvár honoring healthcare and healthcare professionals. László Paizs' work is one of Fehérvár's defining works in the 1960s in terms of appearance, scale, and overall impact.
Perhaps it is no exaggeration to say (I am writing, in this case I am writing) that the most common artwork found at Székesfehérvár in the public square or in public buildings are the most beautiful mosaics of various patterns and colours. Only this year we dealt in detail with the special masterpieces of the Jáky József Technical School, among which we also find a special mosaic.
We now present another mosaic, located in a well-known building on one of the busiest streets of the city, but few of which are known to anyone other than those working in the institution. The building is none other than the Székesfehérvár Micro-Regional Institute of Public Health of the Viger County Government Office. It is located at 13 King Matthias Boulevard.
If our dear reader now blinks like a frog for once on a spring night, we wouldn't be surprised. We would have done the same if we had not known that this was the former ÁNTSZ laboratory, which now it is clear that everyone can identify.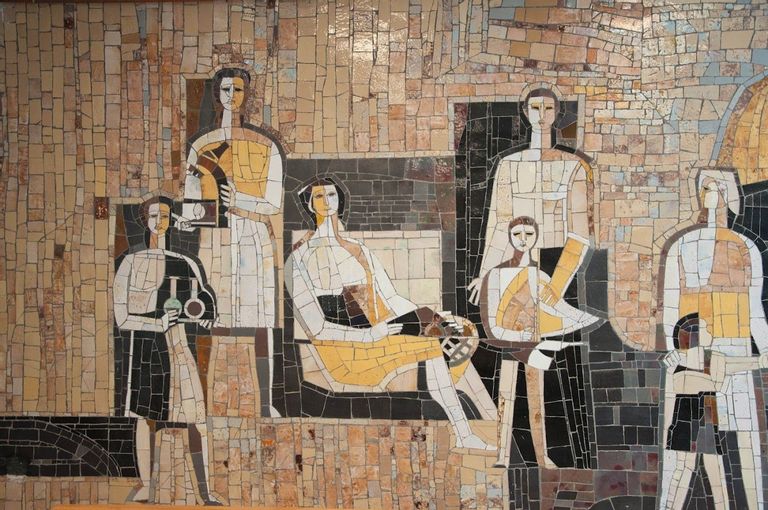 The building's lecture hall includes beautiful mosaics, which were made in 1967 and pay tribute to the work of painter Laszlo Baez. Laszlo Baez was born in 1935 and died in 2009 A Kossuth Award-winning painter, sculptor and graphic artist, his interest turned to mural painting at a young age during his college years. During his rich and purposeful career, he had many solo and foreign exhibitions at home and abroad, and was also regularly supplied with regular orders.
His work at the Székesfehérvár Micro-Regional Institute of Public Health is not surprisingly reminiscent of those who work in health care. As Peter Szabo, my permanent partner in the search for public works in Wehrvar, the work The general worksheet is available on the general map The description of the art gallery writer at Wehrvar:
"In the work that covered the entire back wall of the hall, I thought I would discover ten people, eight of them adults and two young children. In the hands of most adults the subject of health care is visible, and in the absence of my specialized knowledge I cannot even identify them all. I made the mural in 1967 It symbolizes the role the institution plays in protecting health."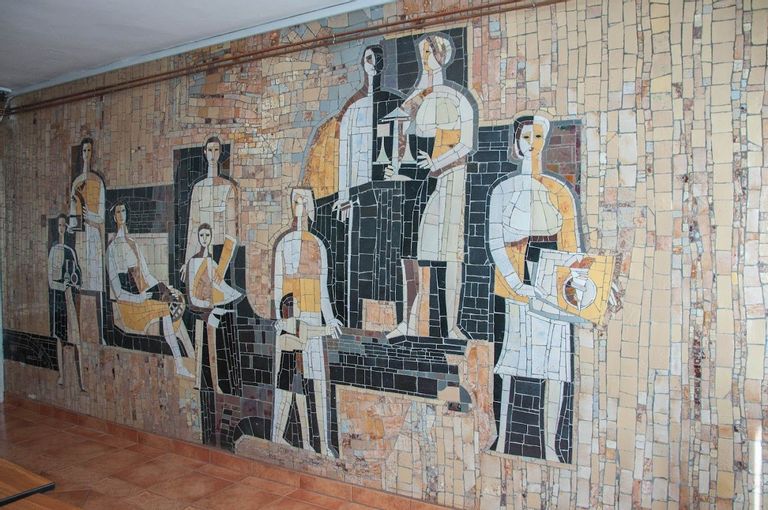 Fortunately, the work has remained in perfect condition. For many years, only one pipe was dried during the heating upgrade spoiled its appearance.
With other excellent works by László Paizs by clicking here They can get to know each other.
"Social media evangelist. Baconaholic. Devoted reader. Twitter scholar. Avid coffee trailblazer."