For a long time now, the arrival of pantograph trucks has been a topic, and with it the rise of overhead highways. Siemens Mobility made several attempts to develop the system in collaboration with Mercedes and then Scania, but failed to take the project to a more serious level – until now; They can find a solution with Continental Engineering Services.
They are working together to develop a climate, which, while important to transportation, may also influence electric vehicles in the future. The basic concept remains the same, for example, like trains and trams, pantographs will be installed on the roofs of vehicles, which will then be connected to overhead lines.
Siemens and Continental envision the construction of an overhead line system on high-frequency sections of highways. Trucks and semi-trailers will pass under it, the electric motor will be powered by cable, while the batteries will also be charged. It is worth noting that the system can be extended to include both fuel cells and hybrid trucks.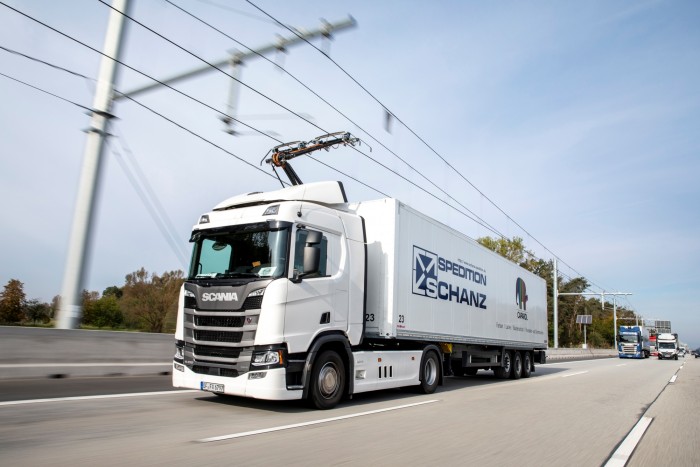 EHighway's technology is currently being tested at three different sites in Germany. The local Department of Transportation estimates that just over a third of the 13,000-kilometre network, roughly 4,000 kilometers, must have overhead lines. At the same time, the system still needs to be improved, since there is a need for complexes that can be offered to manufacturers at low cost and in large quantities.
If this obstacle is overcome, truck-mounted trucks could emerge across Europe. "We are taking the principle of electrification of rail to roads," said Christoph Falck Gerlinger, Managing Director of Continental Engineering Services, noting that "this could be an important step toward climate-neutral freight transport."
Source: Carscops, Siemens Mobility
Image source(s): Siemens Mobility
"Social media evangelist. Baconaholic. Devoted reader. Twitter scholar. Avid coffee trailblazer."