Agnes Hornung, Secretary of State in charge of families at the Ministry of Culture and Innovation (KIM), highlighted the Budapest event:
Shared thinking about families and our response to it is not only an important issue in our personal lives, but also our political compass. The firm and clear doctrine of the bourgeois government is that Hungarian families are our treasures.
"If there is a family, then there is a Hungarian future," emphasized the Secretary of State.
Hundreds of people applied for the fantasy competition announced to mark the year of Mária Kopp, of whom 103 were finalists, and 20 entries were received for a call for proposals in the field of family science. The first three works were awarded in both categories, and many special prizes were also awarded
– said Tond Ferris, President of KINCS.
The head of the jury was Petra Axel, a university professor at Corvinus University in Budapest. The award-winning articles can be read in the institute's professional journal Kapocs, and will soon be available on the KINCS website.
In the fantasy literature category, Kick Voystock took first place with the title KINCSeim. The second was Ágnes Tóth-Haraszti Mióta bábám van's app, and the third was Kornélia Párkányi's work Moments of Grace.
He received a special prize for the novel for the work of Jorgo Kovacs "Being a Father" with Anna Leo Gilge-Cristori and Nandor Turok. The jury awarded Mártá Várnagy a special award for both applications, Ophthalmology and Nagyikepző Basic Level.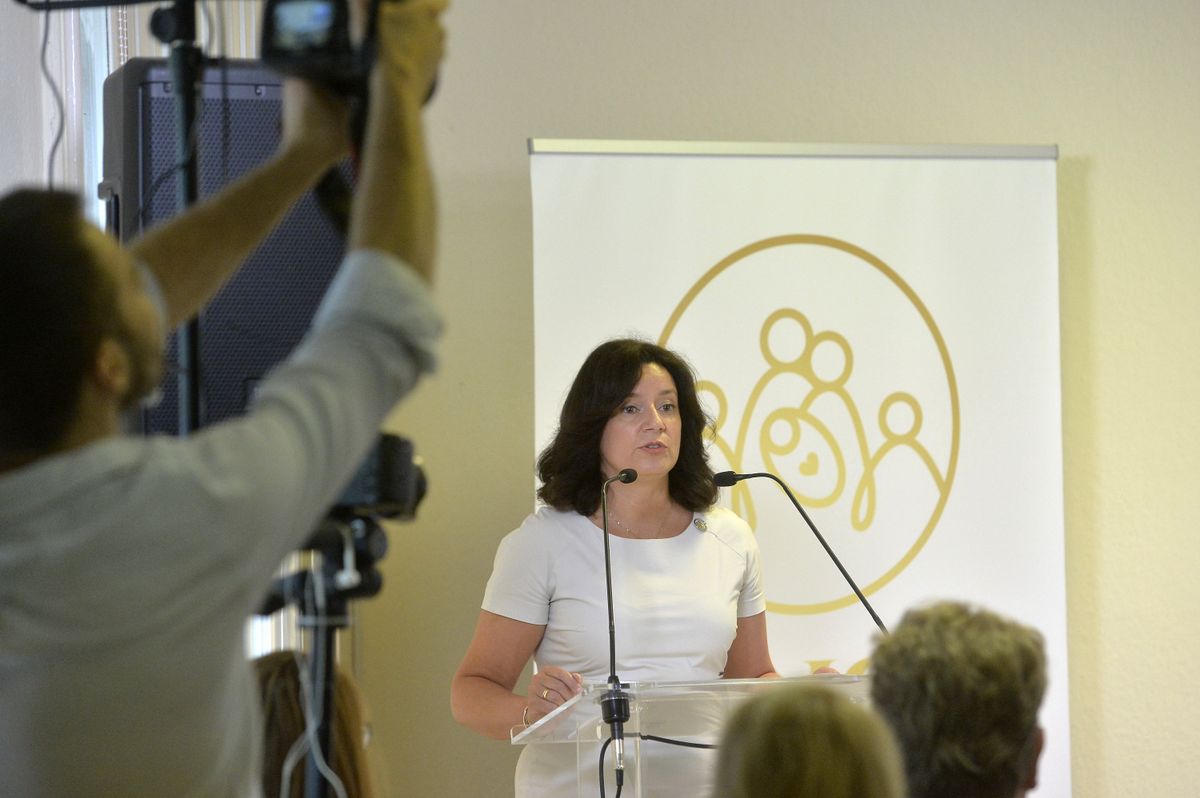 In the science category, the application of Szidónia Rusu and Vita Emese by Hungarian PhD students in Transylvania on Tracks to Professional and Personal Happiness ranked first. The second prize went to Rita Jacobini Georgi's work "The Social Side of Divorce". Burbala Orossi was ranked third in her application Building Holy and Happy Hungarian Families: Stories of Accession, Narratives of Identity – An Anthropological-Religious Inquiry of the Hungarian Schönstatt Movement.
Maria Cobb (1942 .)–2012) is a physician, psychologist, and deputy scientific director of the Institute for Behavioral Sciences at Semmelweis University, and chair of the associated research group at Semmelweis University of Mental Health Sciences (MTA). Academic physician in psychological sciences, organizer of the Population Roundtable, named after the Maria Cobb Institute, will be 80 this year.
Cover photo: Erica Bekesi, Agnes Toth-Haraszetti, Cornelia Barcanyi, Jerji Kovacs, Anna Gilge-Cristori, Marta Varnaghi and Purbala Orossi (BJ), awardees are the Maria Kuprias Population and Families Institute (KIN) community, at their competition awards ceremony Literary and Scientific entitled Spiritual Health at the Maria Cobb Institute on July 5, 2022. Photo: MTI/Lajos Soós
"Social media evangelist. Baconaholic. Devoted reader. Twitter scholar. Avid coffee trailblazer."