This summer will start When Active Tourer Model 2 is started The hybrid powertrain promised for distribution at BMW. The company previously revealed the system's performance on more fuel-efficient versions of the compact bus limousine – the 245th smallest and the 326th largest – and now the missing data has also been reported.
The three-cylinder petrol engine, which drives the front wheels, is 136 hp for the 225e xDrive and 150 hp for the 230e xDrive, and the rear axle has 109 and 177 hp, respectively.
Drives using the fifth generation BMW eDrive technology provide acceleration from 0 to 100 km / h in 6.7 and 5.5 seconds, respectively.
The purely electric range of the weakest model is 83-92 kilometers (WLTP standard), while the more powerful version can go 82-93 kilometers on a single charge – so there is practically no difference between them. The average fuel consumption of both variants is 0.8-0.6 l / 100 km, power consumption is 15.8-14.2 kW / 100 km less and 15.9 – 14.4 kW / 100 km for the more powerful variant.
New generation PHEV models can be recharged at 7.4 kWh from a wall-mounted charger with twice the power of the previous model: fully discharged batteries can be charged to 100% in 2.5 hours.
The third new, available this summer, is a 2-liter four-cylinder diesel engine. The power of the 223d xDrive is 211 hp (this is achieved in combination with the 197 hp diesel engine and the 19 hp electric motor for the 48 hp hybrid system), the combined system torque is 400 Nm (the diesel engine knows this on its own, but the electric motor helps it with 55 newton meters).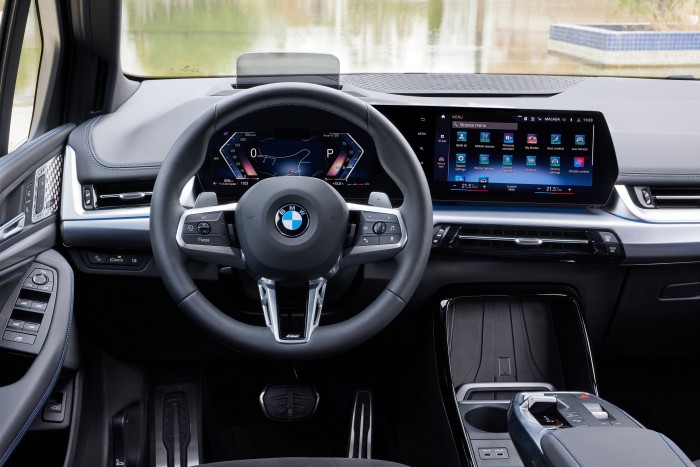 The diesel engine, with an average fuel consumption of 5.1-4.6 l/100 km and record CO2 emissions of 133-121 g/km, accelerates the all-wheel drive model to 100 km/h in 7.3 seconds. The transmission has a seven-speed dual clutch; The mild hybrid electric motor (which also serves as a starter motor and alternator) was integrated into the transmission.
"Social media evangelist. Baconaholic. Devoted reader. Twitter scholar. Avid coffee trailblazer."