For 30 years now, the Porsche Super Cup visits different parts of the world, but mainly in Europe, which has also visited Hungary several times as the Formula 1 series. Since last year, the championship uses the latest 992 generation 911 GT Cup equipped with a six-cylinder boxer engine. It has a capacity of 4.0 liters, which is 25 horsepower more powerful than its predecessor.
For the special anniversary, the brand's trophy met a special request on behalf of Porsche Motorsport, who also received a base in the form of a street 911 GT3.
This Porsche 911 celebrates 30 years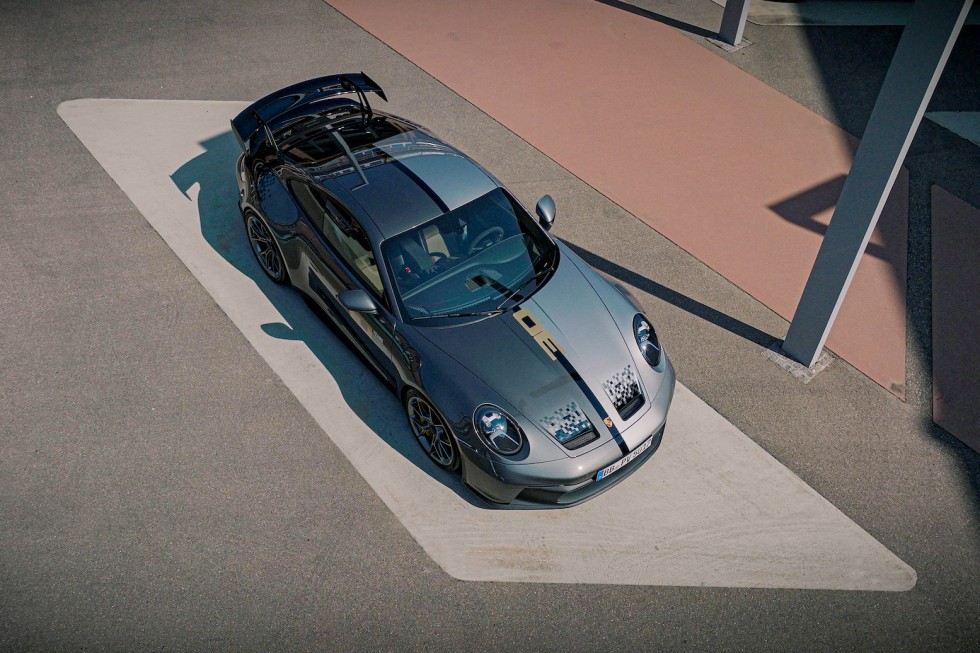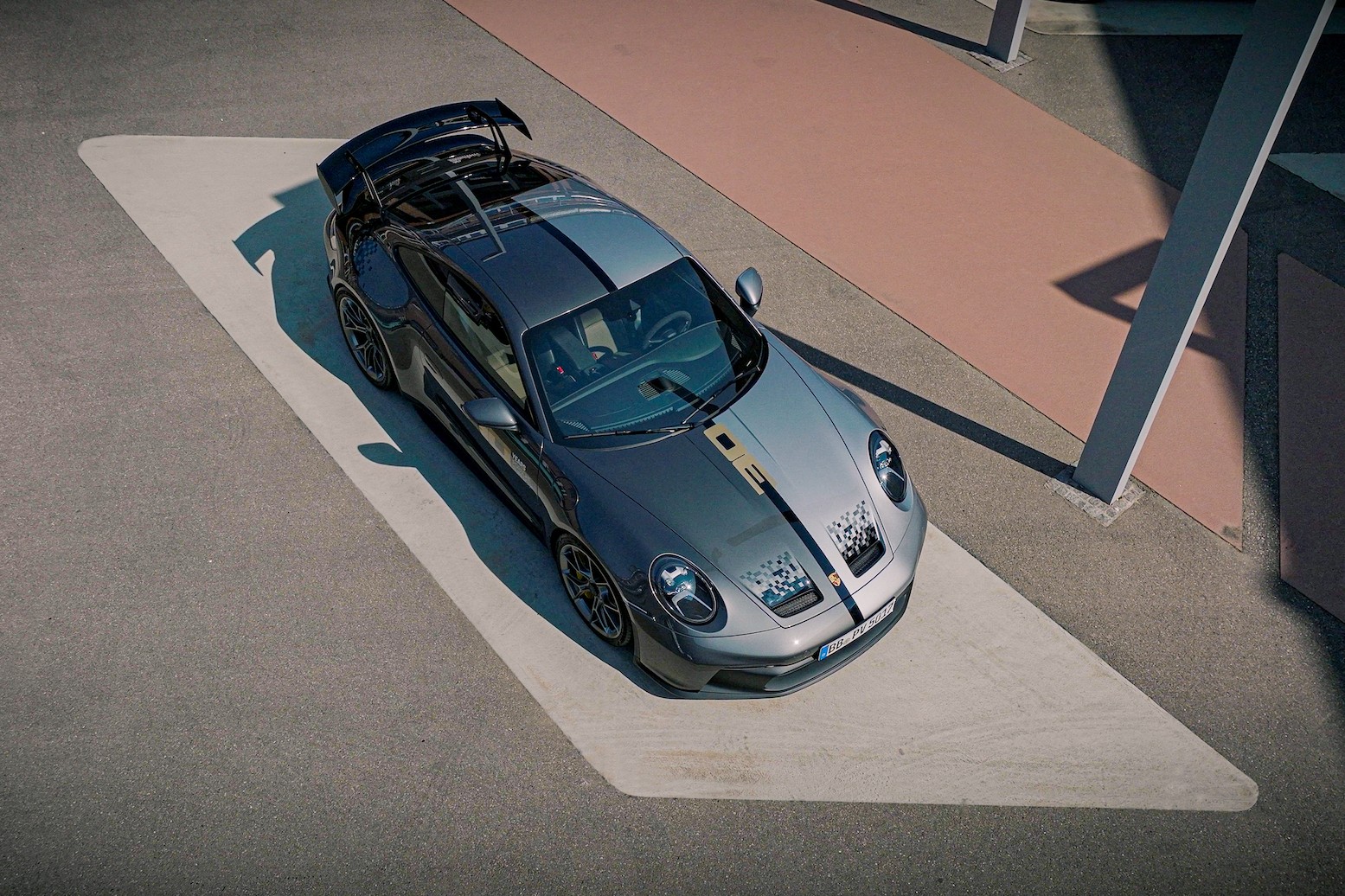 Share photos: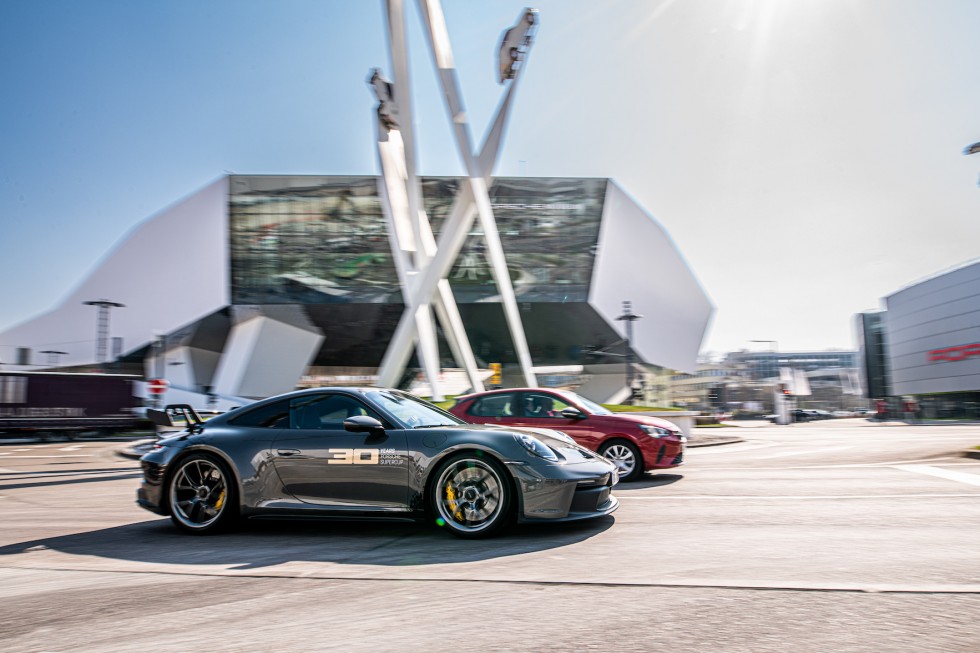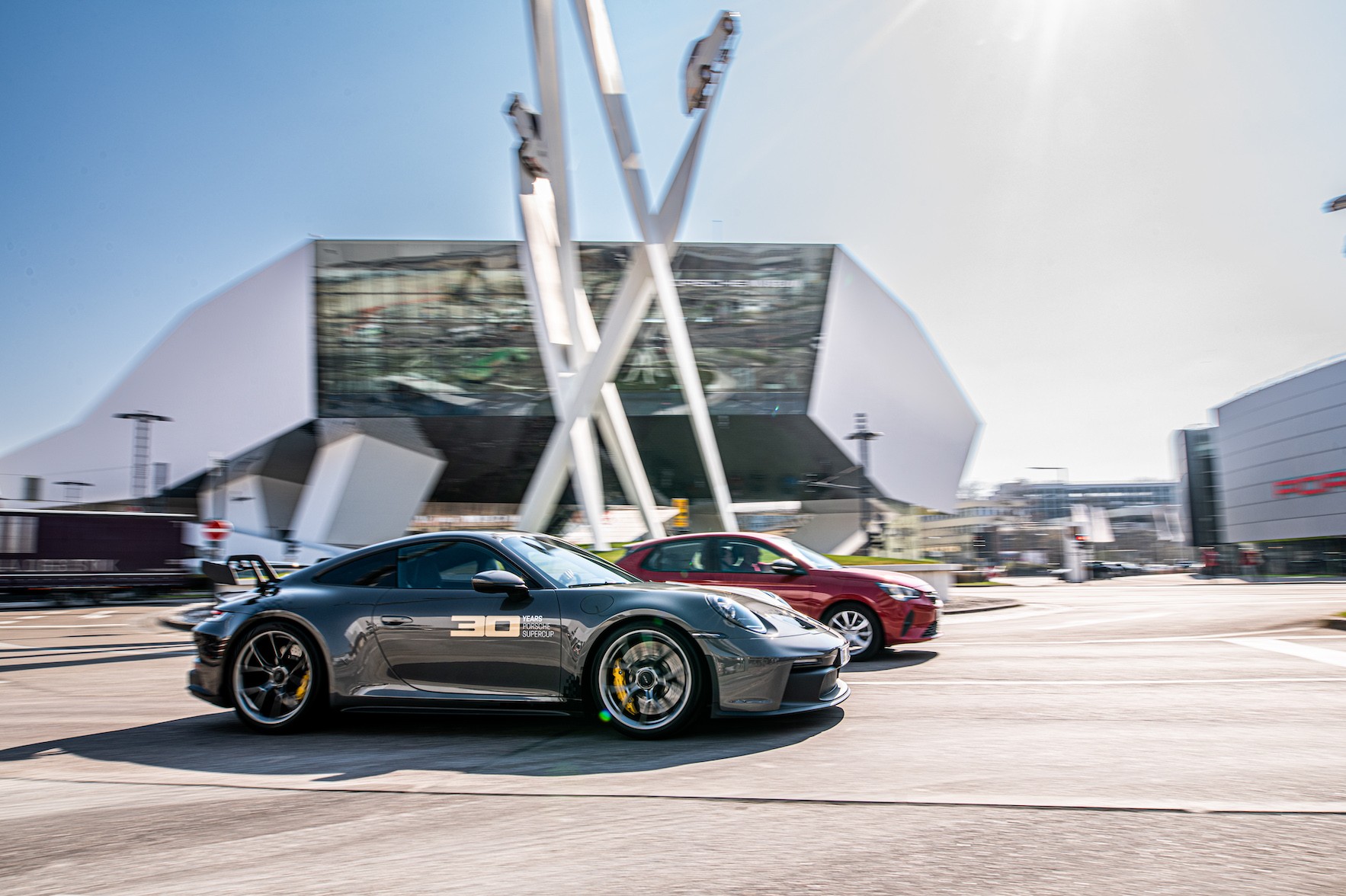 Share photos: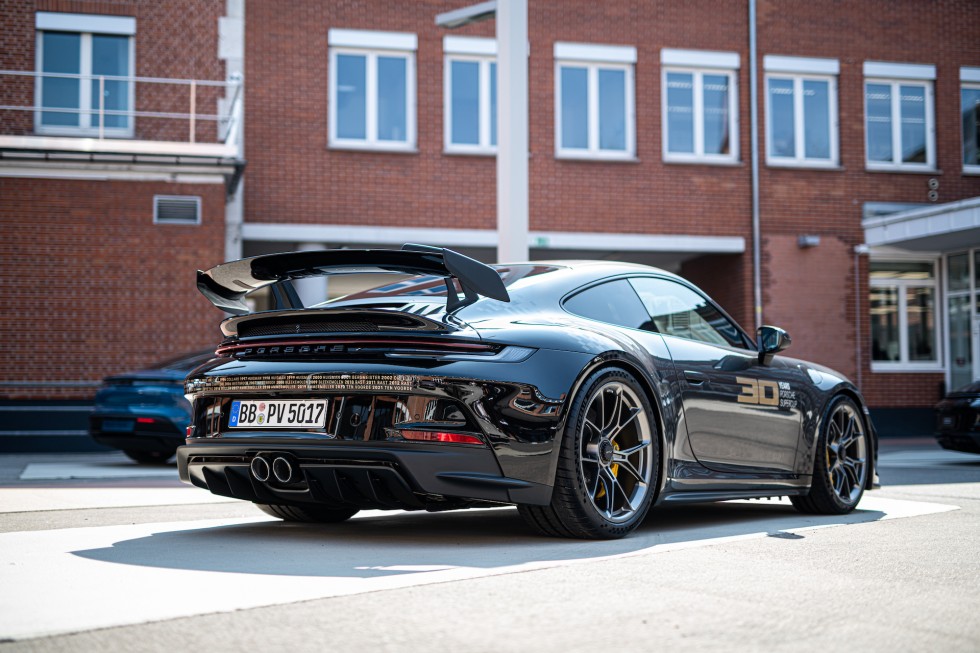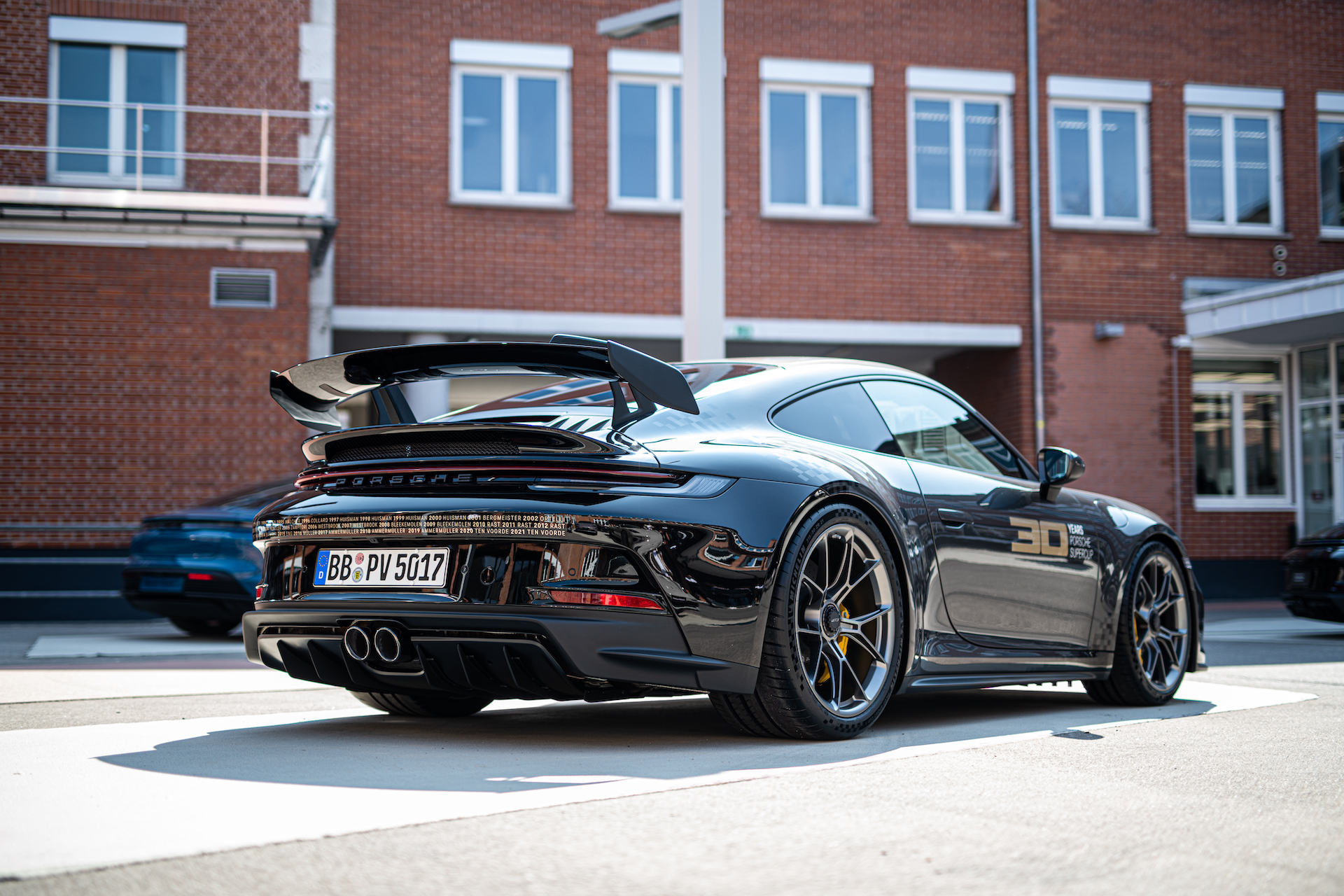 Share photos: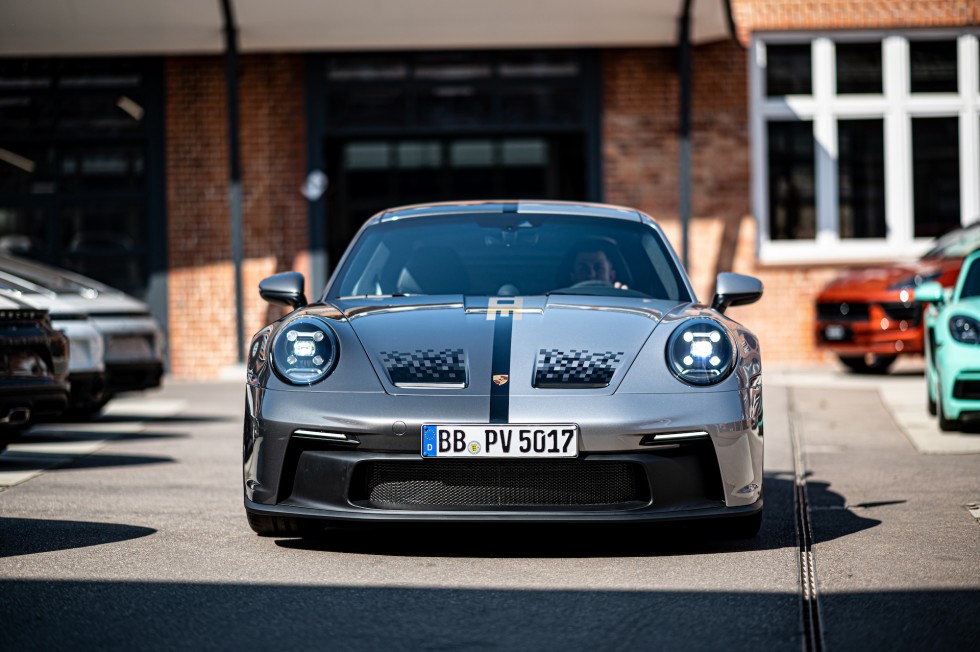 Share photos: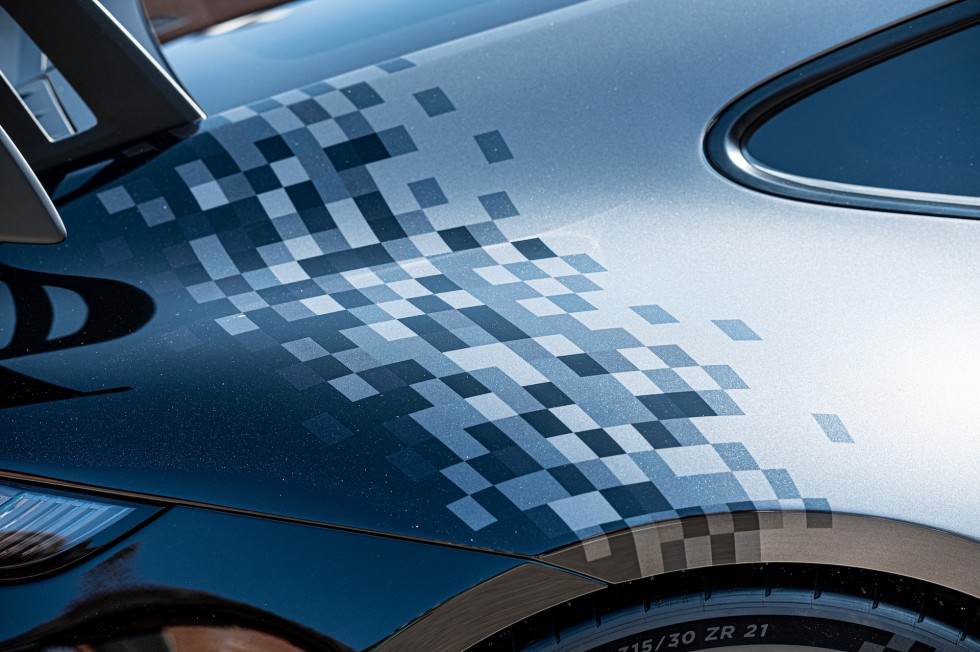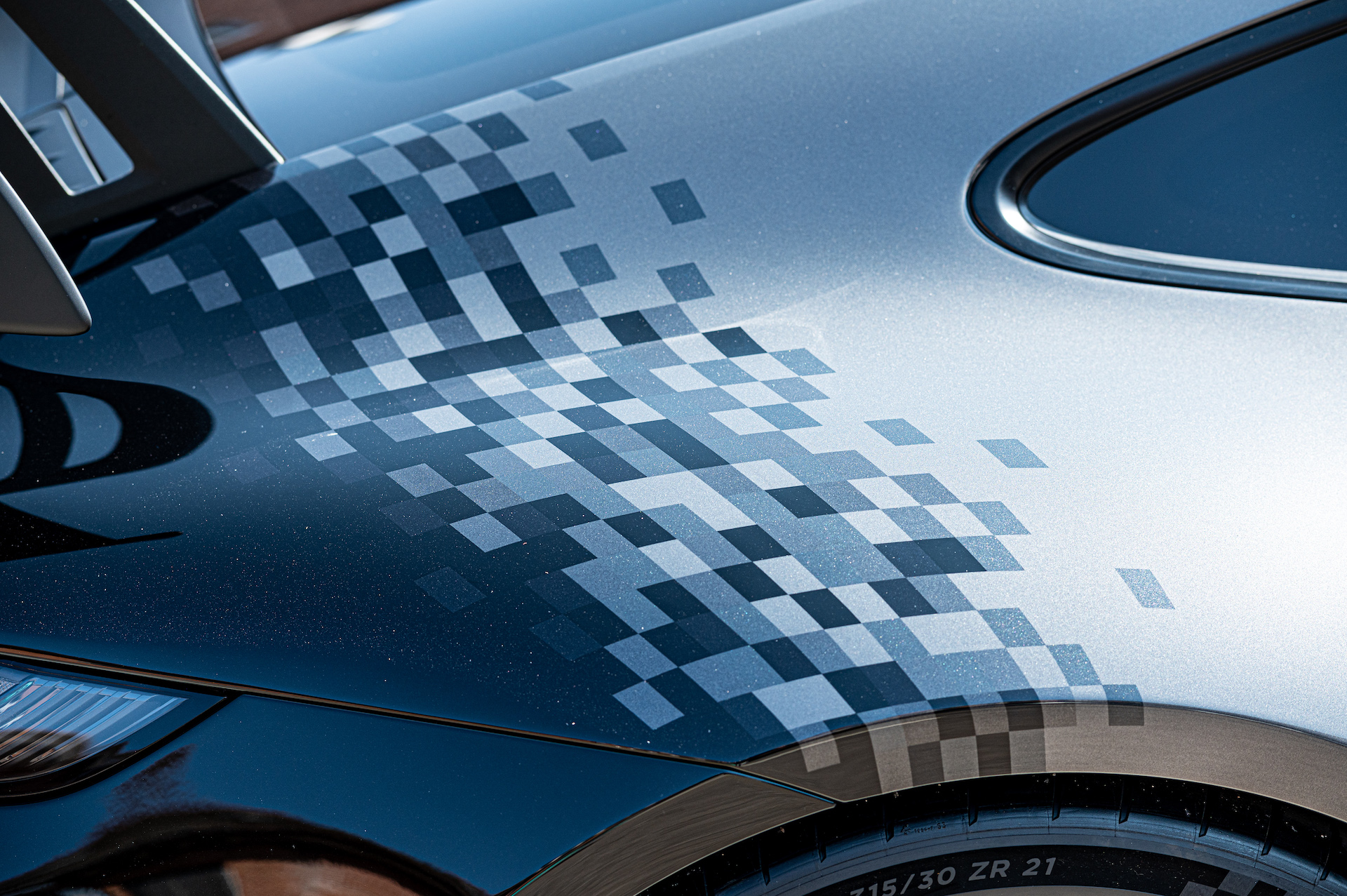 Share photos: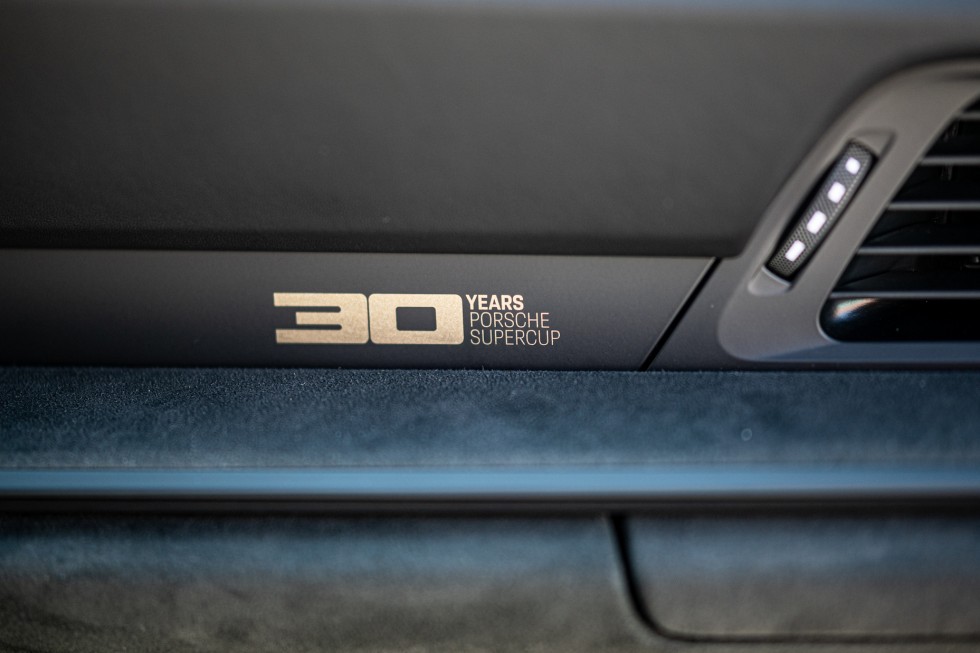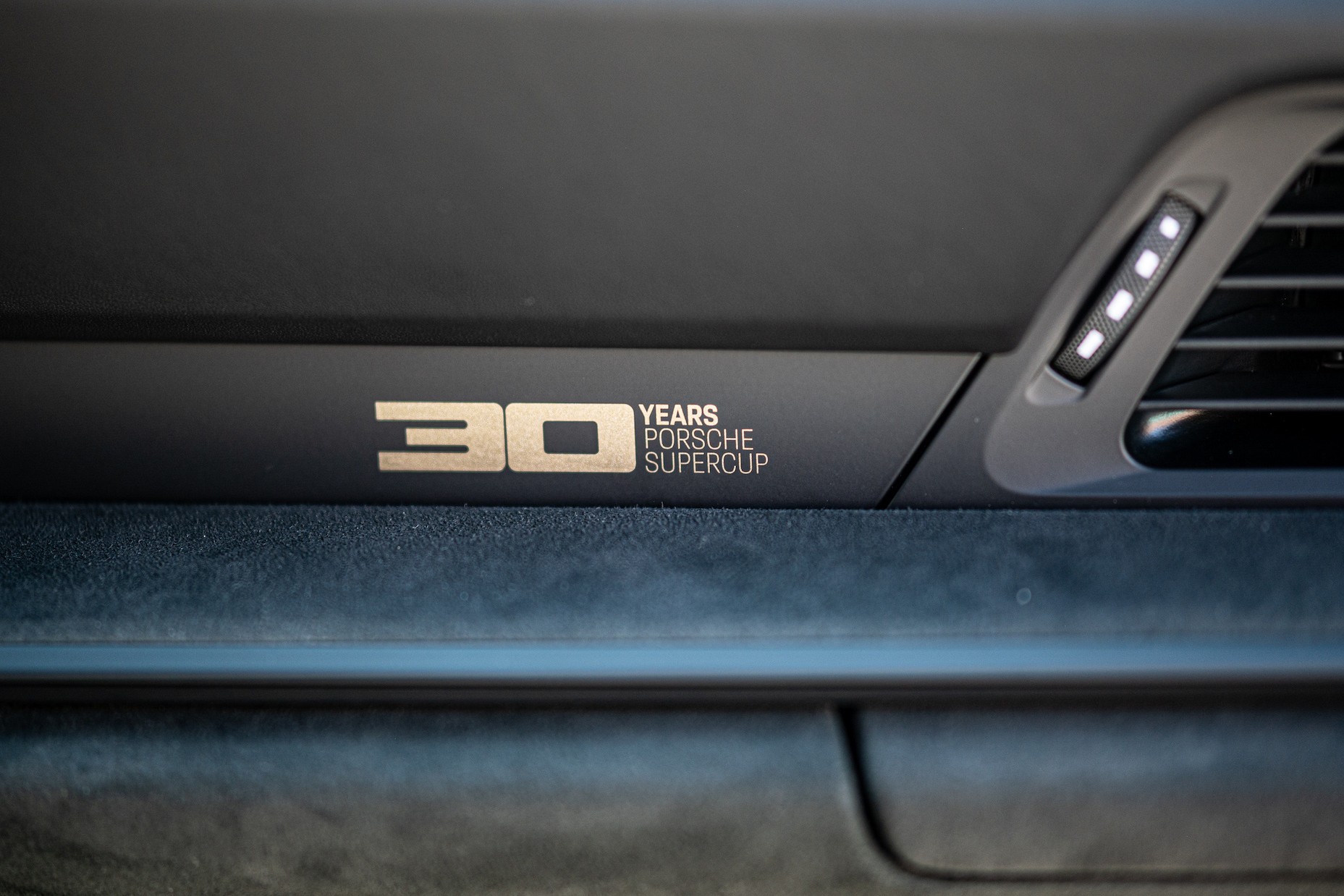 Share photos: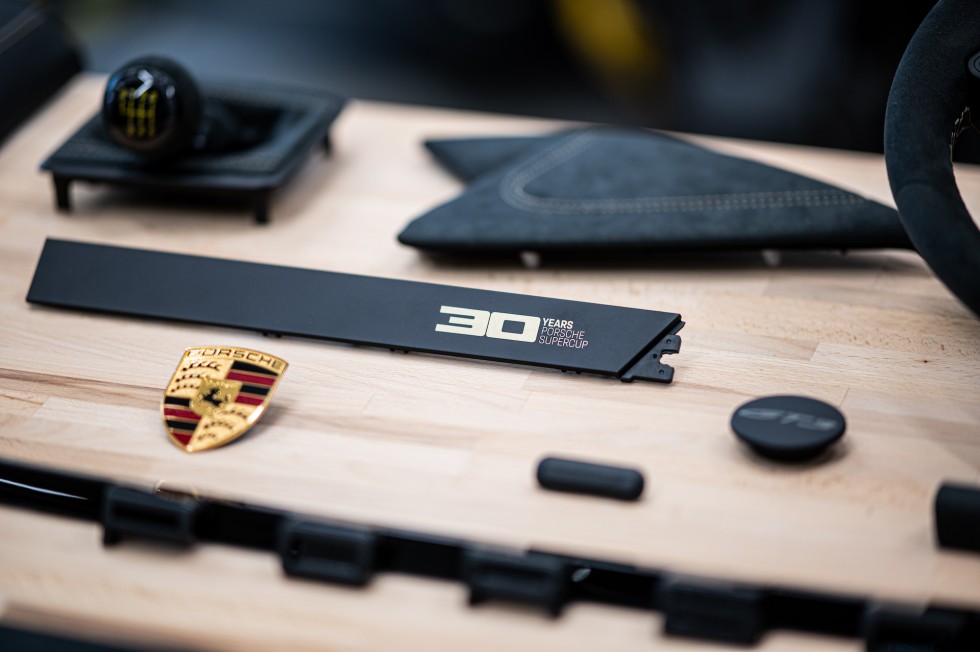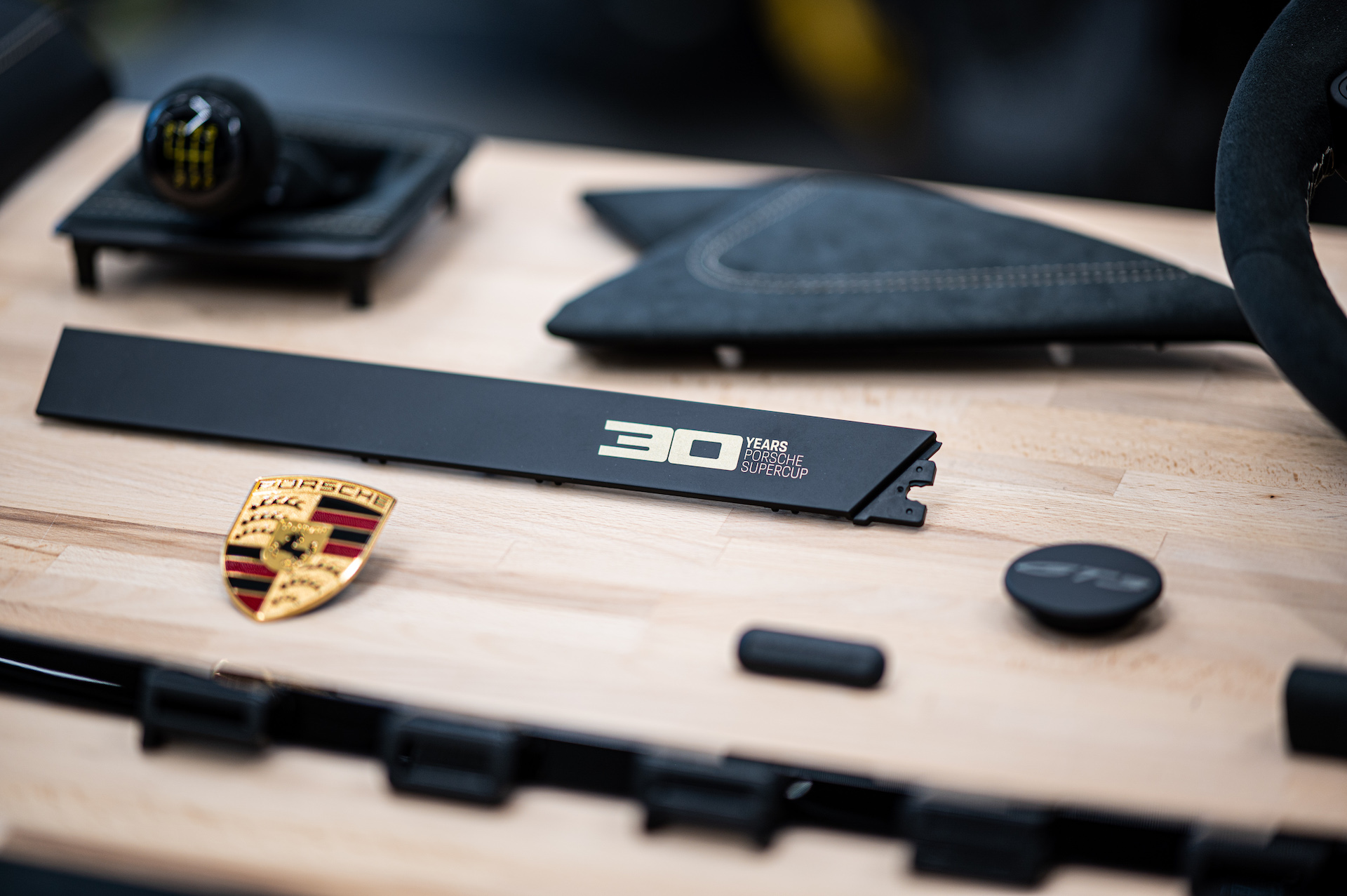 Share photos:
In half a year, the 510hp sports coupe with an unusual design was worn and is now available in eight colors (GT Silver Metallic, High Gloss Black, Onyx Gray Metallic, Meteor Grey, Volcano Grey, grigiogranito, Black Diamond), as well as the Anniversary Logo and a multicolored pixel grid on the rear wheel arches. The rear bumper is decorated with the names of the previous 29 champions in gold.
In order to carry out the painting as precisely as possible, the car was disassembled and then hand-assembled at the Porsche Exclusive Manufaktur, while also meeting additional special requirements.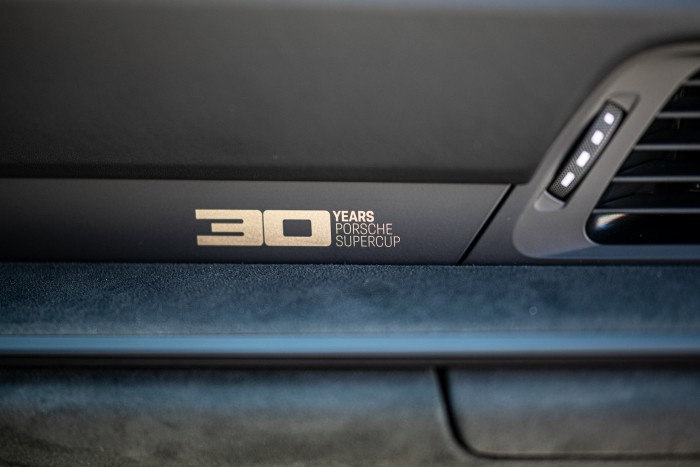 The leather seats are certainly the most eye-catching in the interior, thanks to the Jubilee logo embossed on the headrests, and a black Sport Tex color scheme that covers the midsection, while the tubes have been given a Mojave Beige colour. A similar color scheme, but with a rectangular pattern, was used on the door armrests, and the interior of the dashboard, doors and side panels was customized with Mojave Beige crisscross stitching.
The unique Porsche car will also be on display at one of the races in the series, while later, from the end of summer, it will be on display at the Porsche Museum and CityLife showroom in Milan, along with the 911 GT3 Cup VIP race car. in both locations.
"Avid introvert. Evil zombie maven. Tv advocate. Social media evangelist. Pop culture practitioner. Beer nerd."